Water Event 2015 – championing efficient water use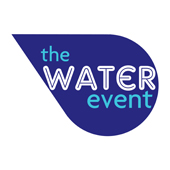 The Water Event 2015 promotes the efficient consumption and procurement of water, ahead of the expected deregulation of the water industry, which will help to transform the industry as a whole.
With a unique audience of end users and exhibitors showcasing water management and water supply capabilities, the event will champion the efficient use of water in today's society.
Sapphire Utility Solutions takes our commitment to sustainability very seriously. We work with our partners, clients and their customers, focusing on issues such as water saving measures and waste management.
Together, we need to make better use of the world's finite resources and we believe that we need to change our focus to look at ways in which we can stop problems occurring, rather than waiting until the problem occurs to resolve it.
We need to work on 'cultural innovation' to encourage new ways of thinking, raising awareness of water's importance and educating our customers in how they think about and use water and encouraging them to think twice about the things that are poured down their plug holes.