Sapphire Utility Solutions Revives Larches House, Breathing Fresh Life into Preston
In a remarkable display of commitment to both heritage preservation and community development, over the past three years we have embarked on a transformative journey in the heart of Preston. A multi-million pound investment in the redevelopment of Larches House, a historical landmark building dating back 182 years, not only revitalising a piece of Preston's history but also infusing life into the local community.
Larches House, a historic building that was originally constructed in 1838 for Preston banker John Lawe, holds an impressive 11,300 square feet of space and is based within six acres of grounds. Under the direction of our CEO Michael Patel, the property has undergone an astonishing transformation. Michael, reflecting on this ambitious undertaking, said, "Once the finishing touches have been made to the building, we plan to plant new chestnut trees, which will contribute to the existing greenery and provide added biodiversity."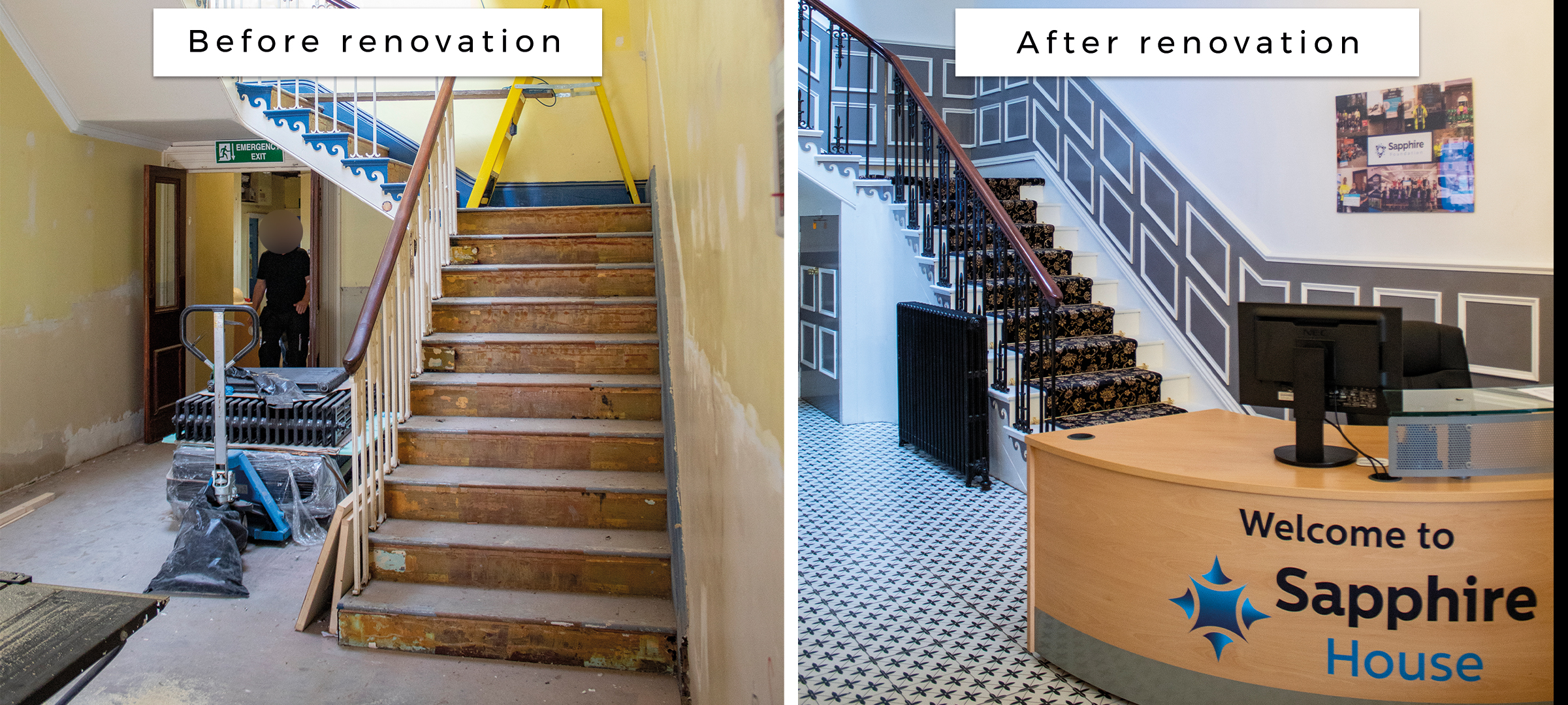 The redevelopment of Larches House has been a testament to the craftsmanship and dedication of our Maintenance and Facilities team. Michael added "We've brought it back to its original state, sensitively restoring all the original features back to their former state by using reclaimed or refurbished materials."
The impact of this project extends beyond the restoration of a historic building. Michael Patel's vision encompasses job creation, affordable housing solutions, and even the possibility of a park for the local community. The redevelopment of Larches House is a catalyst for positive change, offering not just an office space but a renewed sense of hope and opportunity for the people of Preston.
Today, Larches House serves as our headquarters, housing essential departments such as leadership, finance, accounts, HR, Procurement, and IT. The office space encompasses over 14 offices and rooms, two meeting rooms, and a café, providing a new environment for us to thrive and continue our mission of bringing innovative utility solutions to the UK.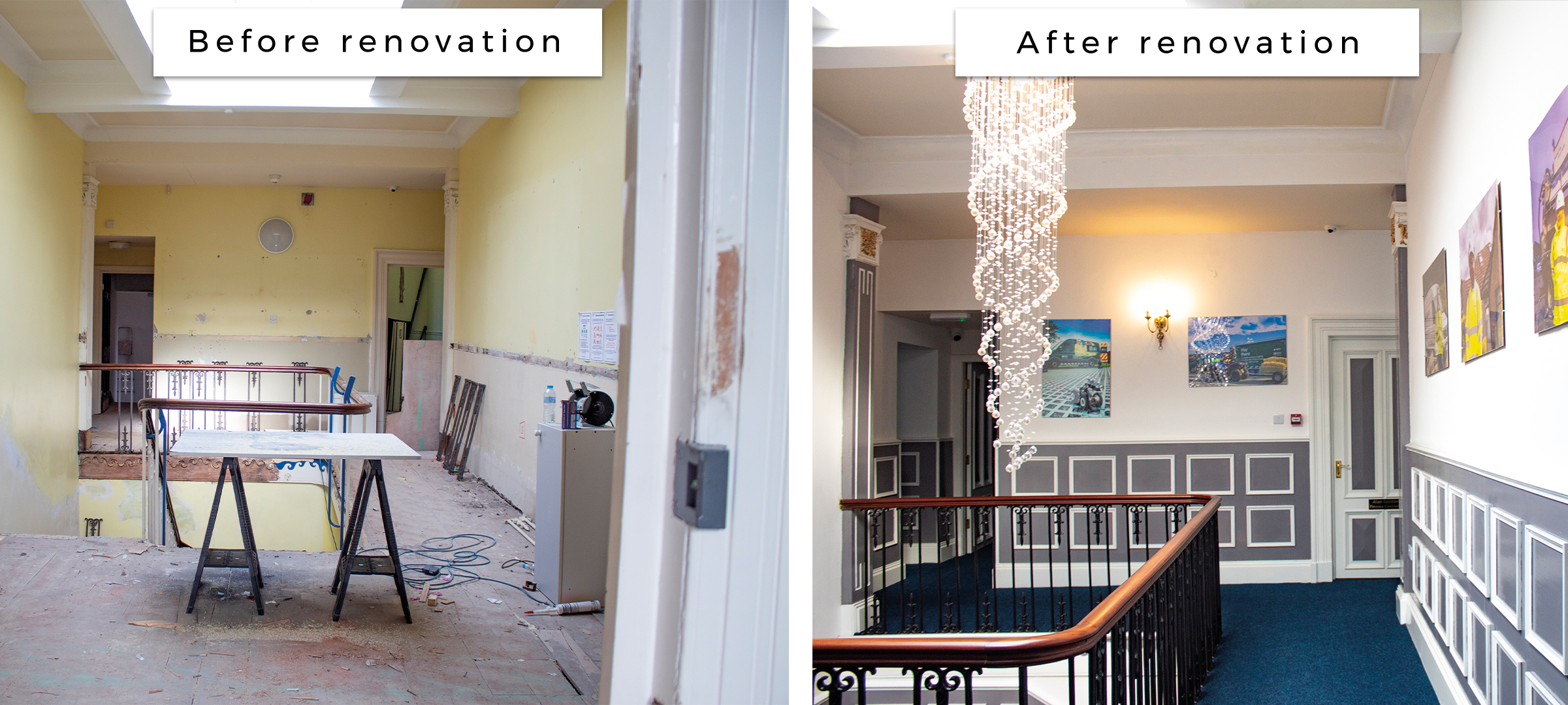 Beyond the corporate aspect, we have also demonstrated a commitment to giving back to the community. We have supported the local area around Larches House through fundraising efforts for the Larches and Savick ABC Boxing Academy. This academy, dedicated to teaching boxing to all ages, also includes a gym and school where children who struggle to learn in public schools are taught in smaller, more nurturing classes. By extending a helping hand to such community initiatives, we reinforce our dedication to the well-being of the local residents.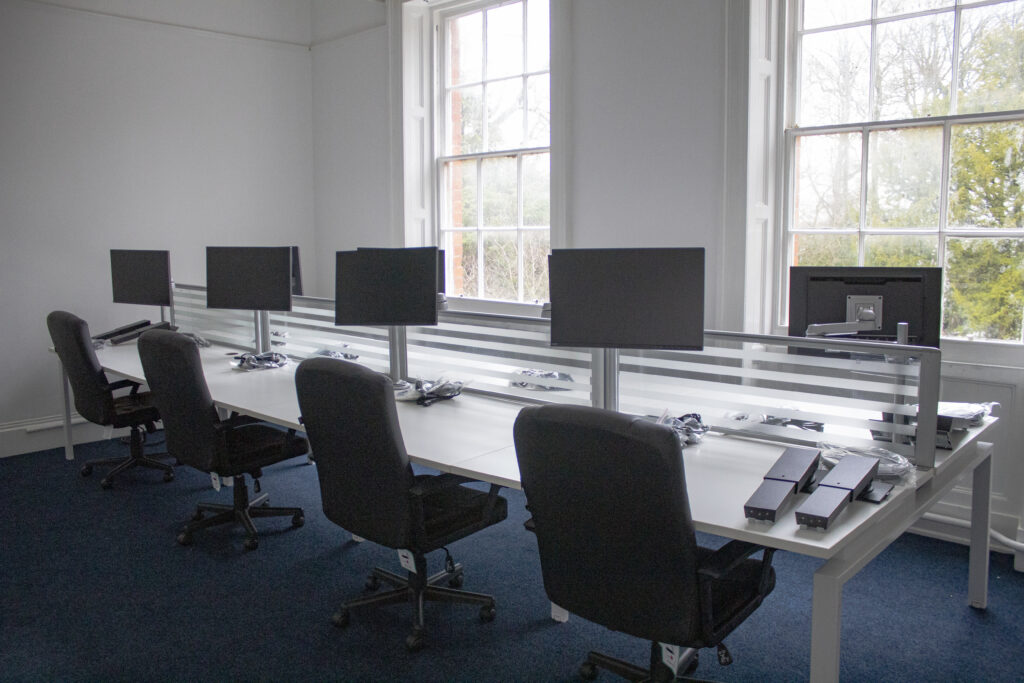 The story of Larches House and its transformation is a testament to the power of vision and dedication by the Sapphire family. Sapphire Utility Solutions, under the leadership of Michael Patel, has not only preserved a piece of history but also reinvigorated the local community.