Supporting our local community
As a business, we are honored to be viewed as a role model for other businesses within our local community. We feel proud to contribute towards the betterment of our community by supporting charities, local schools, and sports teams through donations and volunteering every month. Since the inception of The Sapphire Foundation, we have extended our support to various local charities, fundraising events, organizations, and sports teams, as recommended by our employees. Some of our contributions include…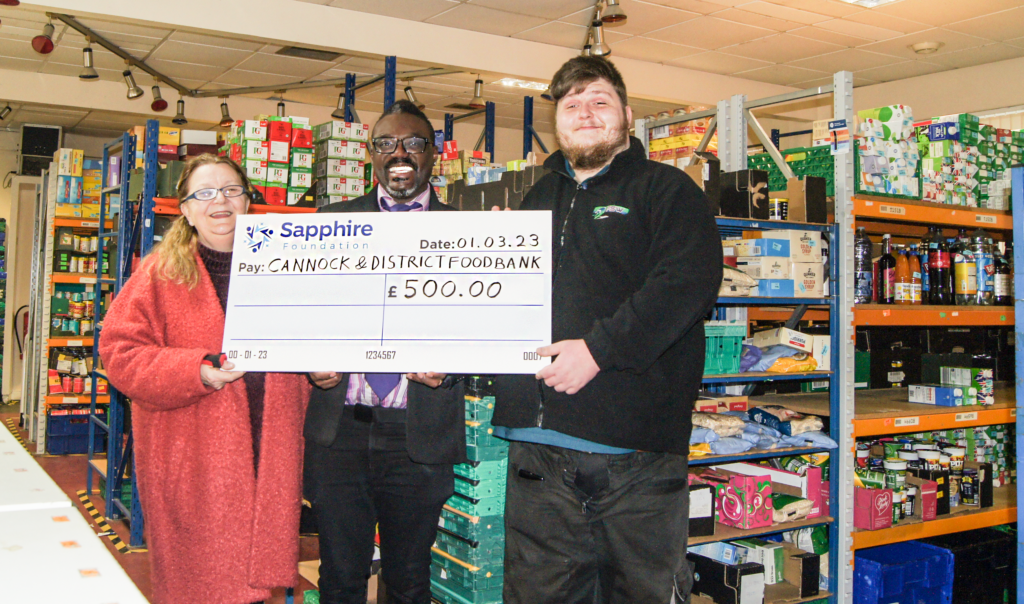 Cannock & District Community Food Bank

Rebecca Stokes our Workstack Planner from Trinity nominated Cannock and District Foodbank who provide emergency food and support for those struggling with the cost of living. The £500 donation will help the foodbank feed the community and help support those in need.
Since opening they have given out 238,824.27 kg of food to 21,775 members of the public. That's 14,612 adults and 7,163 children who have used their services over the past 7 years! This equates to 195,975 meals given out in our Foodbank lifetime. This just demonstrates how needed their Foodbank really is.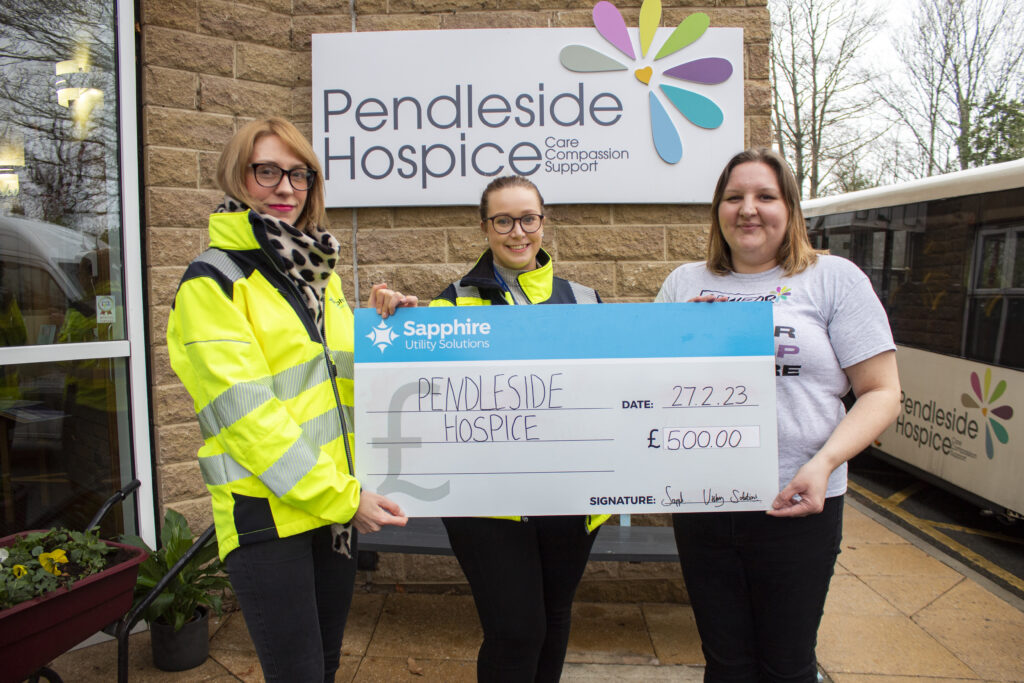 Robyn Birtwistle our Recruitment Advisor from Sapphire nominated Pendleside Hospice as they supported her mum Jo in the weeks before her death and also provided support after to help the family deal with the loss. Robyn is also on her own fundraising journey for Pendleside Hospice by running the London Marathon in April.
Pendleside exists to promote and enhance quality of life for people with life-limiting illnesses, their families and carers; by delivering specialist and holistic palliative care, which addresses their individually assessed physical, psychological, social and spiritual needs.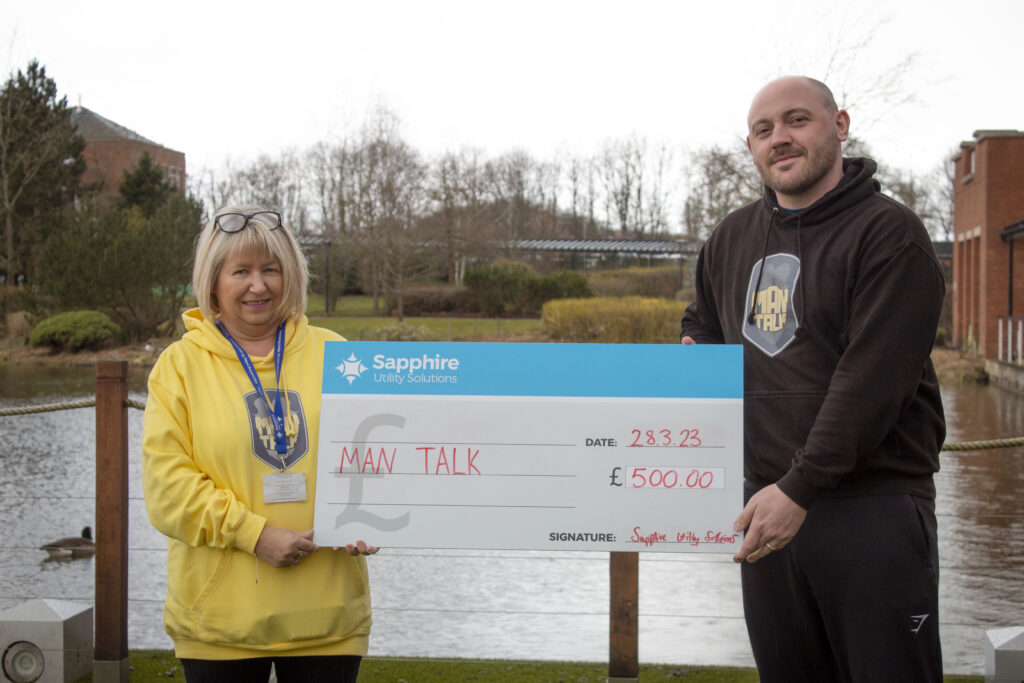 Andrea Henvey our Scheduler nominated Man Talk as one of her best friends founded the charity. She has seen the struggles he has faced and how he turned it into helping others deal with mental health issues, especially in men who often do not speak up when suffering.
Created in 2020 by best friends Sam and Terence, Man Talk helps men in the UK talk about mental health struggles and meet like-minded individuals who are experiencing the same situation. After both experiencing the mental health system, the duo wanted to create a system with no stigma that help regular events with informality so men could discuss, share and listen to a safe space. With this, Man Talk was formed and has continued growing since.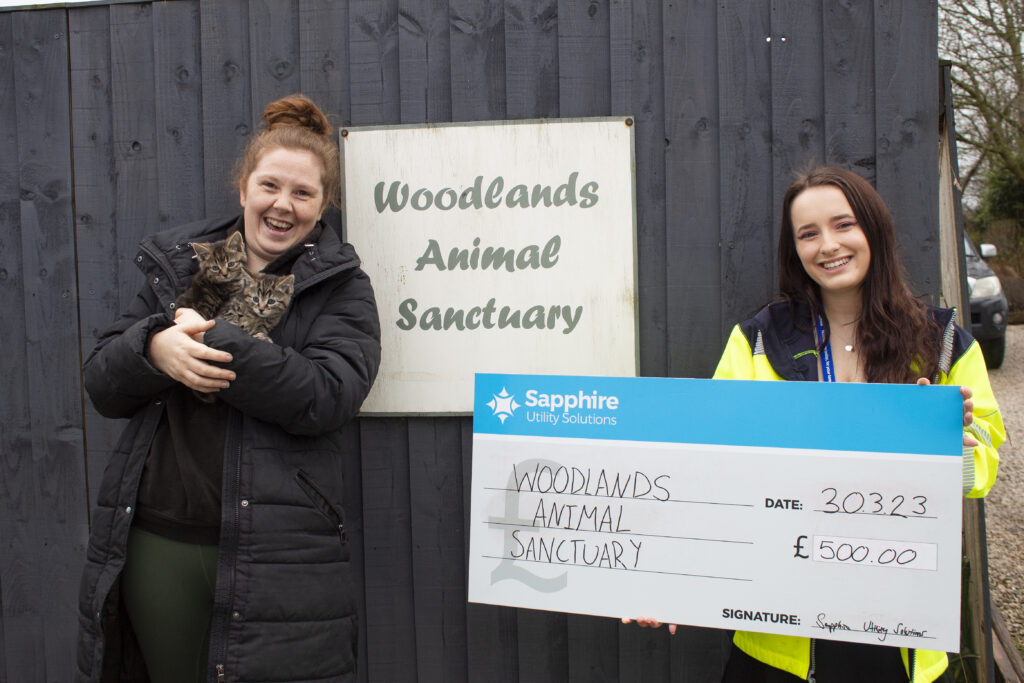 Woodlands Animal Sanctuary
Morgan Crawshaw our Streetworks and Compliance Technical Assistant nominated the charity as she volunteered for the charity during her maternity leave and has also adopted a kitten from Woodlands Animal Sanctuary. The £500 donation will go towards helping care for the farm birds, farm animals, wildlife and equines following on from their recent appeal due to lack of funds.
Woodlands Animal Sanctuary is a registered charity based in Lancashire who care for sick and injured animals including cats, goats, horses, tortoises and more. Since COVID their donations have seen a 90% reduction and despite this, they continue to care for animals, rehabilitating them and putting them up for adoption so they can have a second chance in life.