At Sapphire Utility Solutions we are committed to our people and are always seeking career driven individuals to join our growing team and progress in their career and education. Following on from the COVID-19 pandemic, the government granted funding for apprenticeships to many businesses including our own, to improve the economy and create more jobs.
Today we are talking to some of our new employees who are currently working at Sapphire Utility Solutions while also studying for their diplomas.
Emma Staynings – Data Analyst Apprenticeship Level 4 course: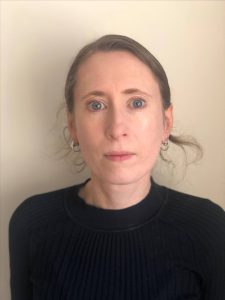 "I am still quite new to the course, but I have learned a lot about 'Principles of Data' already, which includes Data Legislation and Standards, GDPR, Security, IS027000, Data Governance and the Data Lifecycle. The aspects of security, data protection and GDPR have come in handy already as they tied in with recent training at Sapphire in relation to cyber security and data protection.
Mo our IT director and Mark my manager has highlighted the importance of work and study balance as it can be hard to stick to my allocated time when it gets busy. They have encouraged me to take the time I need to be able to study to the best of my ability.
The course is a long way off completion and I'm working towards developing a final portfolio of work which I will be assessed on. Once I've completed my course, I will have the essential skills to build on and have lots more to offer the business."
Liam Kearns – Business Analyst Diploma Level 4: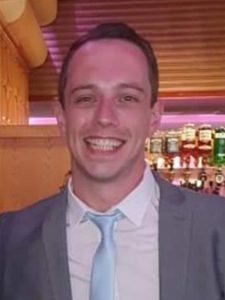 "So far on my course I have learned about the principles of business as well as professional development and situational awareness. This course allows me to work in the office some days, while studying at home on other days. The workload is sometimes difficult to manage but my manager and whole team are extremely understanding and always pick up tasks if I am studying at home.
Going forward I plan to use my new skills to further accelerate my career with Sapphire and provide better benefits to the business."
Mark Jaszczak, Business Intelligence and Process Manager for Sapphire Utility Solutions is also on a two-year Data Analytics course and has been managing Liam and Emma since they joined our business.
"I am really looking forward to seeing Liam and Emma realise their full potential. They each already have a long list of fantastic skills, and this will only be enhanced by completing their respective courses.  These courses teach you everything from project planning, through to delivery and continuous improvement so I'm excited to see them apply their learnings to the vast number of projects both live and in the pipeline. The business is enjoying a fantastic phase of growth at the moment, so the skills they'll learn on their courses will really help Sapphire to further structure its approach to systems and governance, alongside conducting deep interrogation of ever-expanding datasets to deliver actionable intelligence. Good luck Liam and Emma!"