Flushed with success as playground bathrooms get modern makeover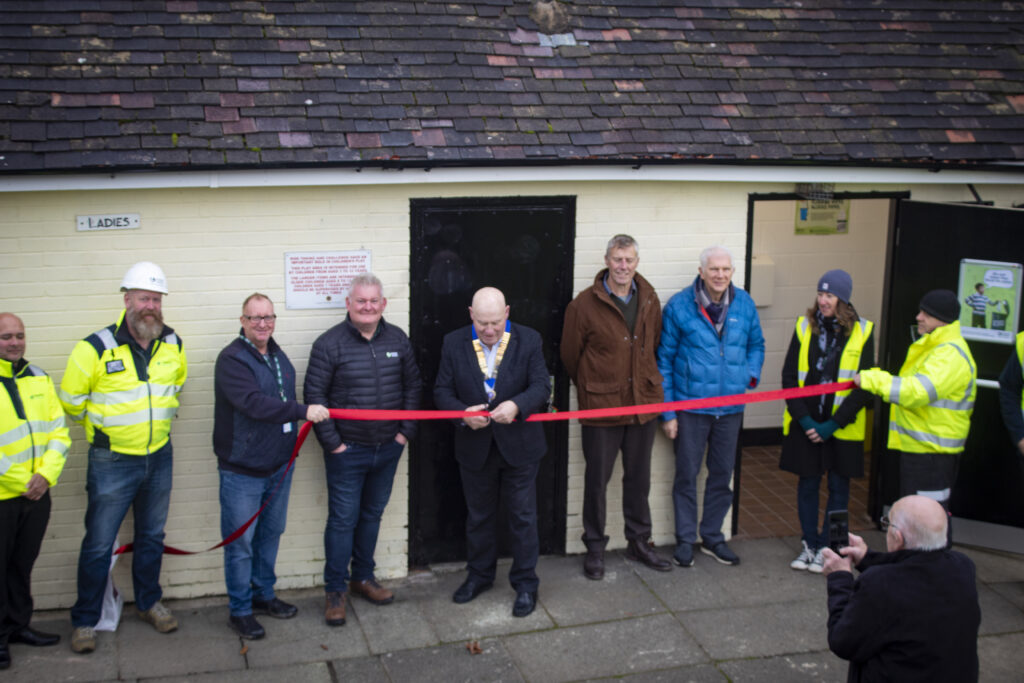 A community playground bathroom in Croft, Warrington has been given a much-needed facelift thanks to teams from Sapphire Utility Solutions and United Utilities.
The old toilet block in the busy Croft Park was built 50 years ago and had been closed since 2017 due to deterioration from old age and vandalism.
After Croft Parish Council got the toilets back in working order earlier this year, United Utilities and Sapphire stepped in to introduce improvements including new exterior doors and locks, sanitary bins, nappy changing facilities, hygiene bins as well as an improved entrance that is safe and accessible to all users.
A grand opening was held to celebrate the re-opening with Councillor Paul Campbell cutting the ribbon to declare the facility open.