Fighting for better lives in our community
We recognise the trust placed in us to be a role model for other businesses within our local community. We take pride in helping charities, local schools and sports teams to delight our neighbours in the community and improve their lives through the donations and volunteering which we undertake every single month. Since The Sapphire Foundation launched in 2022 we have supported a number of local charities, fundraising events, organisations and sports teams nominated by our employees including…
Depher
Nathan Rafferty nominated Depher after following him on social media and seeing all of the inspirational work he does for the disabled and elderly residents of Lancashire. Depher provides free plumbing and heating emergency repairs as well as buying weekly food shops, paying gas bills and electricity bills for those struggling to make ends meet in the cost of living crisis. In November 2022 we donated £500 to help the team at Depher continue their amazing work.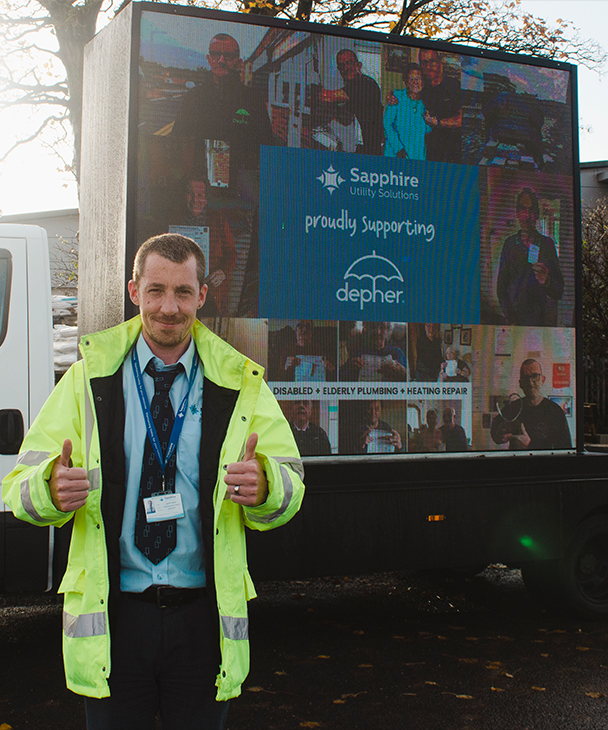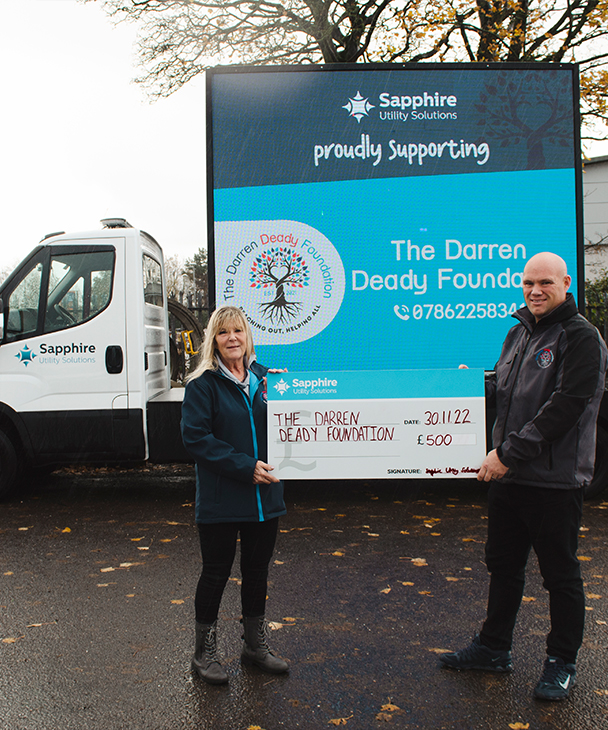 Daniel Deady Foundation
Daniel Deady nominated the Darren Deady Foundation, which was started in the name of his brother who sadly passed away in Afghanistan in 2010. They supply emergency housing and supported living for veterans who need help until they find a permanent home as well as supporting their mental health. In November 2022 we donated £500 to help renovate their new offices and free flats for the homeless.
Bardet Biedl Syndrome UK
Michael Dempsey our Streetworks Manager nominated Bardet – Biedl Syndrome UK as his nephew has Bardet – Biedl Syndrome. He has helped with and attended fundraising events over the years for the charity and has seen all the great things they do. In December 2022 we donated £500 to help fund the great work they undertake.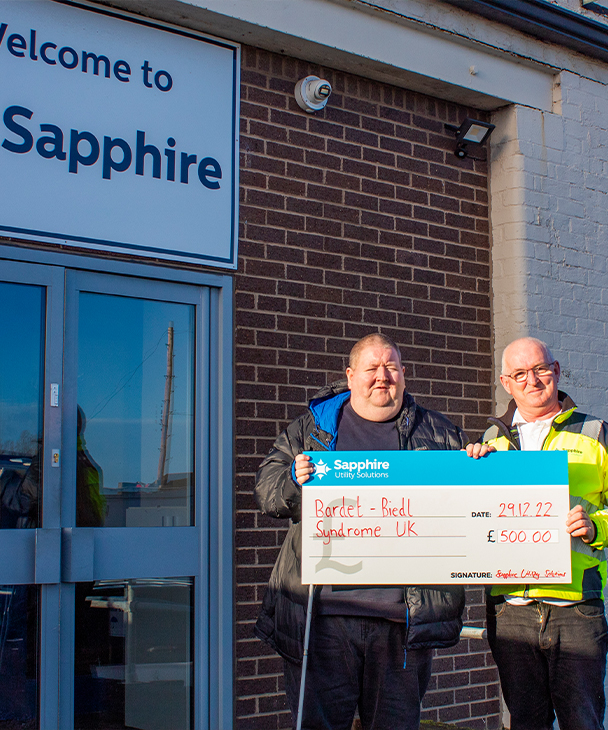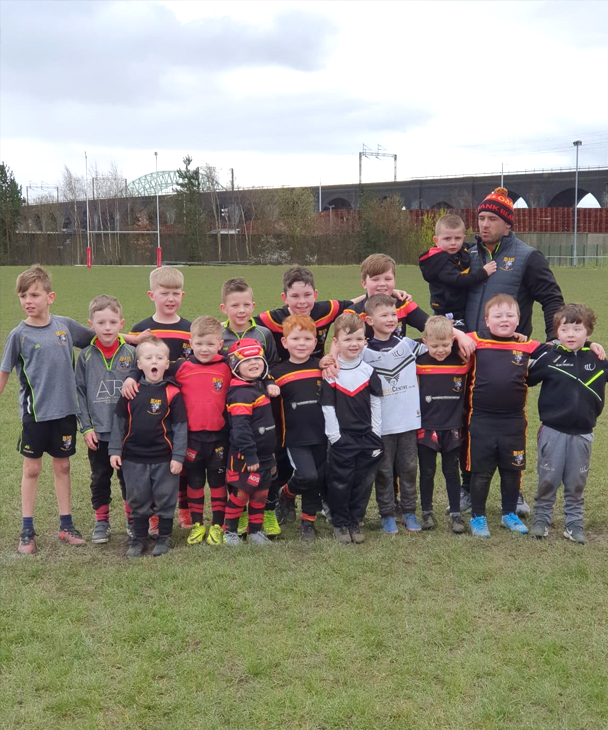 West Bank Bears Rugby League
Stuart Ashton our Technical & Innovation Director nominated West Bank Bears Under 8's Rugby League Team as his grandson is in the team. The £500 donation we sent in December 2022 equipped the team with a brand new kit to play in for the upcoming season.
Capital FM's Mission Christmas
In December 2022 Customer Solutions Plus teamed up with Sapphire Utility Solutions to buy children in our local community Christmas presents. Christmas is a particularly hard time of year, especially for those who are feeling the pinch with the cost of living significantly increasing over the past year. Our donations were received with thanks mid-December and helped to put smiles on the faces of children in Lancashire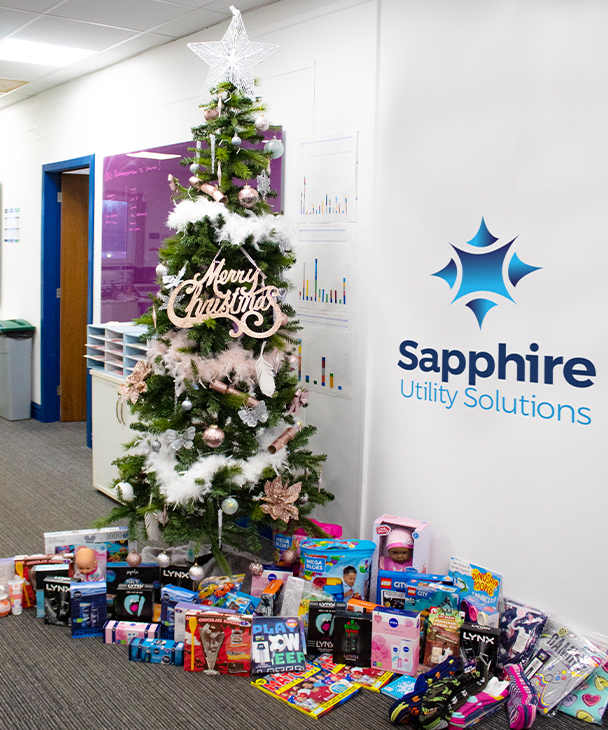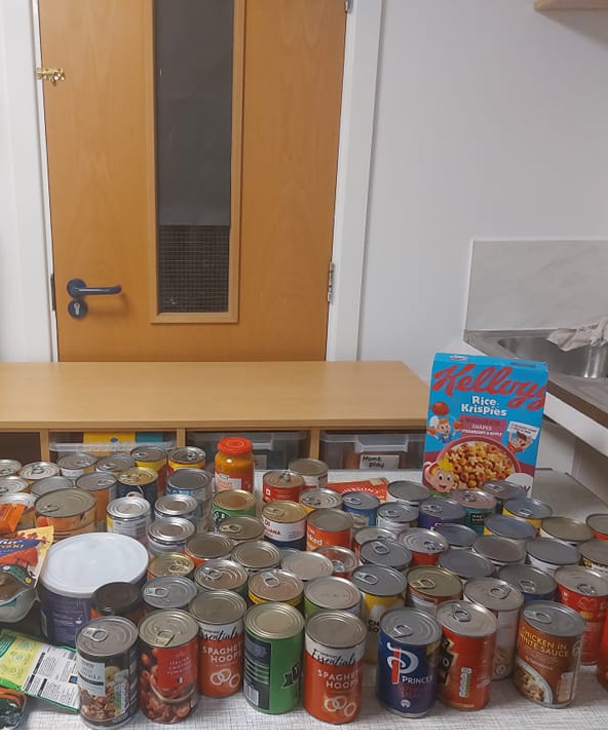 Lostock Hall Academy
Lostock Hall Academy reached out to us in December 2022 regarding their Christmas hampers. Their campaign aimed to supply families struggling with the cost of living a full food shop to help cut down the costs of Christmas. We were delighted to offer three hampers of vital supplies to the families of Lancashire.
St Johns Hospice
In January 2023 our team took part in the 10th annual Christmas Tree recycling event organised by St Johns Hospice. Our team joined many other volunteers in Lancaster picking up old Christmas trees and dropping them off at a local recycling plant. Our volunteers spent three days helping with this campaign which raised £22,000 for the hospice to help fund their work.