Helping young athletes in the local community rise to stardom
We are delighted to announce our recent sponsorship with Blackburn Youth Darts Academy, a non-profit organisation who recruit boys and girls to be the future of sport.
As a business we understand the importance of supporting our local community and getting children off the streets to stay fit, healthy and make friends, which is why we are delighted to provide support to the academy.
Blackburn Darts Youth Academy based in Lancashire hold weekly sessions for boys and girls aged 7 to 18, entering regular competitions locally and nationally to represent the small town.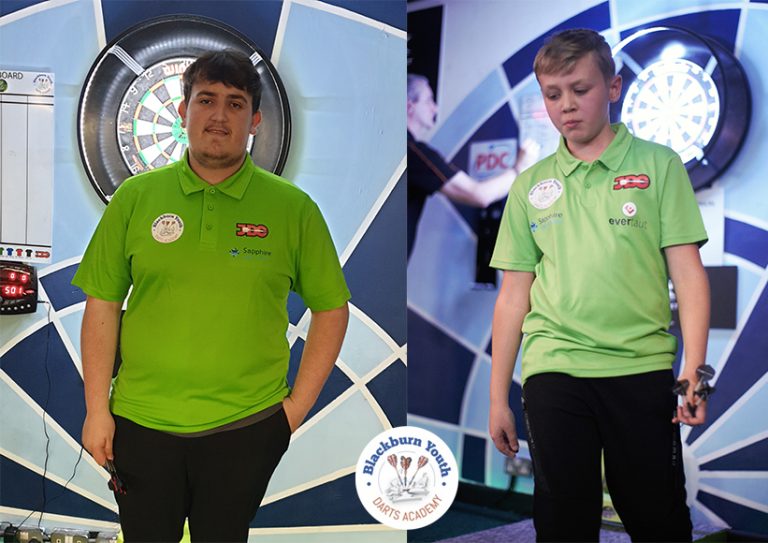 The two darts players pictured are 10-year-old Zac Care and 17-year-old Jacob Hibbert who are using our funds to help them on their way to stardom.
Jacob Hibbert was recently selected for the England A Team in the World Cup which takes place in two weeks' time.
He was recently signed by Mission Darts and has gained a PDC Development tour Scholarship as well as the Lancashire County Men's Darts Team!
Zac Care is the youngest qualifier at just ten years old and is planning to play in the JDC Foundation Tour next year and the JDC Q School event.
Being the younger brother of Nathan Care who broke two records in youth darts by getting the highest average, he has some big boots to fill, but we have complete faith in him!
Zac has the potential to be a strong, skilled player and hit a 170 checkout at the young age of 8 in a competition final!